February 2, 2013
North Fort Myers, Florida
Seminole Campground
When I was a young girl, my mother would take me to the Art Institute in Chicago two or three times a year. Certain famous impressionism paintings grew to become quite familiar to me. On each visit my mother and I would look for our favorite Renoir,
The Girl with the Watering Can
or Monet's
Light on the River Seine
series and swoon over them. My mother was an artist in many ways. I have memories of her bringing an easel to the beach while I splashed in the water with my elementary school friends. In later years, her artistry might translate to a loaf of bread or the purses she designed from scrap fabric. I do not have her artistic talent, but I have a great appreciation for art--so much so that I considered being an art historian after taking the History of Western Art series at the University of Montana. Visiting Monet's Garden outside Paris and seeing Michaelangelo's
David
in the Uffizi in Florence were two of the best travel experiences in my life. (My friends can tell you funny stories about my passion for David.)
I tell you this because anything with the word "art" in it will easily draw my attention. In my first marriage, I tried to follow Hemingway's philosophy that you could never have too many books or paintings even at the expense of having enough to eat. Well, living in a motorhome full-time does limit the amount of books and paintings one can collect, but it doesn't limit looking. Something we really enjoyed last year when we were here was the
Fort Myers ArtFest
. This annual festival, a first-rate juried show with artists competing to be selected from all over the country, takes place in a great location along the river front in historic downtown Fort Myers—the city of palms. The show ran this past weekend on Saturday and Sunday from 10 a.m. to 5 p.m.
Our little group of six decided to attend the show on Saturday in the morning in effort to beat the crowds that became heavier last year as the day went on. What a perfect day it was for strolling along looking at some fantastic art, listening to some good music, and occasionally indulging in something from the various food carts. Of course, always thinking about potential blog posts, I spent a fair amount of time looking for photo opportunities.
One thing that limited my photo taking was respect for the artists who displayed a "No photos please" sign, but there were still plenty of opportunities to catch a little flavor of our day. There were three specific booths I was looking for from last year, and each of these artists was here again. Our hometown of Corvallis, Oregon, has a similar juried show each fall called the Fall Festival and I learned there that if I really liked something I should buy it as it would not necessarily be t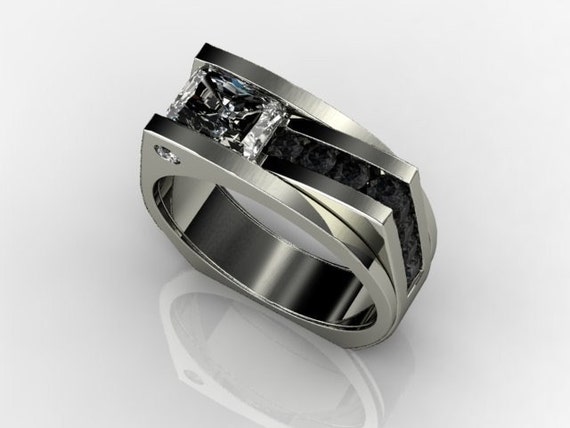 here again the following year. But for the most part, we are more art aficionados rather than buyers. I was tempted last year by something quite unreasonable, a gorgeous diamond and Australian opal men's ring that I thought Vic deserved to have. I did keep the jeweler's card,
Harry Roa
, and thought about visiting his Ocean Lily Studio in Sarasota but never did. He was here again this year, but lucky for us, the ring was not. We both still enjoyed ogling over his unique jewelry designs, but the prices kept our interest at bay.
Another artist that wowed us both last year does copper sculptures and art panels. If I had a stick and brick home that
I was decorating, his work might be something I would invest in. Check out this copper panel created by Royal Richardson Miree of
Royal Arts Studio
. Both Vic and I have a penchant for sun designs—maybe because we are both sun signs—this piece just dazzled in the light.
There were a few booths and stage areas with live music, but the sound of one man's guitar,
Michael Marc Zanibili
, stood out to us. He was selling CD's of his Spanish acoustic guitar playing that was just captivating. (So was he by the way—easy on the eyes shall we say). We bought one of his CD's entitled
Fly Me to the Moon
with classics on it such as "The Sound of Silence," and "Nights in White Satin." I am enjoying it right now as I write this blog and only regret we didn't get a couple more—very soothing to listen to.
I love beautiful jewelry but have come to know my limits especially in terms o
f this lifestyle as I rarely even change my earrings anymore. Nevertheless, one jewelry artist I had hoped to see again this year,
Barbara Umbel
, incorporates shells and sea urchins into her gold and silver designs. One of my favorite shells are jingles. I have a bowl of them right beside me on my table, so it was no surprise that the pendants she made out of jingles caught my eye. Here is a photo from her website of a white jingle pendant with four little pearls. Pretty sweet, huh Victor? (Isn't Valentine's Day this month?
A new booth we came across this year featured the work of a Peruvian fiber artist, Flora Zorate. She is an indigenous Quechua (Inca) woman from the highlands of Peru. She makes tapesrty-like wall hangings with three dimensional figures and embroidery called arpilleras. They reminded us of our love for Mexican folk art and culture. Many of the designs illustrated rural life and incorporated religious symbols while others had a more political message of environmentalism or social strife. They were quite intricate. I asked her if she drew the designs first, and she simply replied that she invented the scene in her mind as she was creating it. How I wish I could create something this beautiful to leave my children. Cosecha means Harvest.
Another thing I love are dragonflies and hummingbirds, so any art that features these beautiful works of nature are something I am drawn to. One artist,
Kathleen Master
, had almost an entire booth of three dimensional "paintings" of dragonflies and hummingbirds. Both
Vic and I oohed and aahed over her collages incorporating etched copper, dried flowers, and glass beads matted on handmade paper brushed with watercolor designs. This was one of the last booths we came to and the urge to take something home overcame us. We have been looking for small art pieces to tuck into the few available wall spots in the motorhome and one of Kathleen Master's collages seemed perfect. We still have to find the perfect frame for this, but we are already enjoying its simple beauty.
I took a few other random photos of things that caught my eye at the ArtFest. It was fun just to walk around and people watch.
There was a large area set aside for kids to do chalk art and I was also happy to see an entire building displaying local high school art pieces some of which were quite impressive.
These two pieces, the painted chair and the Harley sculpture, won honorable mention in the high school gallery.
Of course food stands always catch my interest, especially ones that offer something unique like this one. I didn't order any as the deep fried part is not my favorite, but I bet they were good.
And so there you have it. Thanks for walking along with me at the ArtFest Fort Myers 2013.
When old age shall this generation waste,
Thou shalt remain, in midst of other woe
Than ours, a friend to man, to whom thou say'st,
"Beauty is truth, truth beauty," - that is all
Ye know on earth, and all ye need to know.
--"Ode on a Grecian Urn," John Keats