Dec. 3, Zephyrhills, Florida
You might notice I am behind almost two weeks on my blog. Since we have arrived in Zephyrhills, I have been trying to spend as much time as possible with my aunt whose husband passed away on Nov. 28. In the meantime, Vic and I have managed to have a few fun getaways in between mostly lying low (by choice) for the month of December. One of those getaways was something our fellow Phaeton motorhome friends invited us to do. While staying in Bradenton, they planned to take a drive to the
Webster Flea Market
and offered to pick us up on their way there. The market only happens on Mondays and their plan was to leave Cortez (near Bradenton Beach) by 6:30 a.m. and be here at our park by 8 a.m. That is early for us so we had to intentionally prepare for their early arrival. I also wanted to have a meal ready for our return later in the day, so I set my alarm early enough to bake bread before going to the market.
I had heard about this market before and neither Vic or I am too excited about these places, but we looked forward to hanging out with BJ and Mike and seeing the market through their eyes. I have also come to accept that these experiences are an inherent part of the culture here so why not go with the flow?
Webster Flea Market. one of the largest markets in the nation, has been going for over 40 years. The setting covers almost 50 acres with over 2000 stall or tables, selling everything from collectible antiques to the latest mass-produced trinkets from China. Fortunately, it was a slightly overcast day with a cool breeze as we spent most of our three hour visit there outside in the sun at the open tables with antiques. I must say I was transported back to my youth on several occasions looking at trolls, suzy homemaker ovens, and marble collections.
After a couple of hours, Vic and I both felt like our eyes were weary from ogling all the tables for possible treasures. The fortunate part is that living full-time in a motorhome puts a strong limit on the buying impulse. I did, however, fall for a tin full of old buttons for $8 to fulfill an unrealistic notion of crocheting button bracelets like the type my mom made back in the 50s. I found a good hiding place for the tin under the washing machine in a bin with my cowboy boots. Safekeeping.
A couple other things that reminded me of the past were several cypress knee lamps. I thought they were ugly back when they were popular and still think they are ugly today, but certainly kitschy.
My friend BJ recognized the Lucite jewelry (in my opening photo) that dates back to the 30s, but I am not familiar with it. I just thought it made for a fun colorful photo—especially the mannequins!I also had not seen a real cuckoo clock since sitting at our neighbor's house back in the 60s in McHenry, Illinois.
You sure do see a few characters both behind the counters and among the shoppers at Webster. Like I say, it's a different culture in this central part of Florida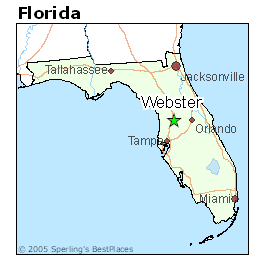 Another thing I saw quite a bit of were toys, dolls, or artifacts with racist origins. I can understand the collectability but have trouble with the degrading depictions of African American culture, especially in the toys and picture books. It seems more acceptable to be selling these things in the south and that disturbs me even more. The Civil Rights Museum in Memphis has similar kinds of artifacts on display tracing the progression of the distorted stereotypes of the African-American culture, particularly in the South. Kind of eye opening as a Midwesterner, and for the last thirty years of my life as a Northwesterner where this kind of thing would be more typical in stereotypical representations of Native Americans.
We headed back on the nearly one hour drive alongside the Green Swamp on Hwy 471 south to Zephyrhills. I made a late afternoon lunch of pasta and homemade bread.
We enjoyed some vino and good conversation for a few hours before Mike and BJ headed back on the 90 minute drive to Cortez. The day with them was a nice break from dealing with the sadness of planning a family gathering as a memorial to my uncle to be held Friday, Dec. 7